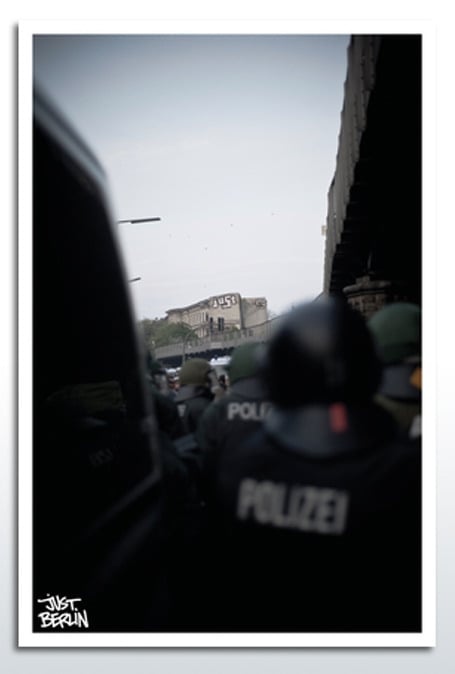 CATCH ME IF YOU CAN
€

190.00

/ Coming Soon
---
Available exclusively via


OPEN WALLS Gallery

CATCH ME IF YOU CAN ...
JUST Graffiti in Berlin-Kreuzberg. I took this Photo during the usual Riots on 1st of May 2011 in Berlin-Kreuzberg.
///
Highest quality. Print is 40cm x 60cm on Hahnemühle-Paper 285 g/m² with 6-Color Epson-Print. 2cm white-Border + lettering JUST BERLIN.
Signed by the Photographer.
Limited of 50 incl. Certificate of authenticity.
Delivery-time: 2 weeks.
Safety-Art-Package.