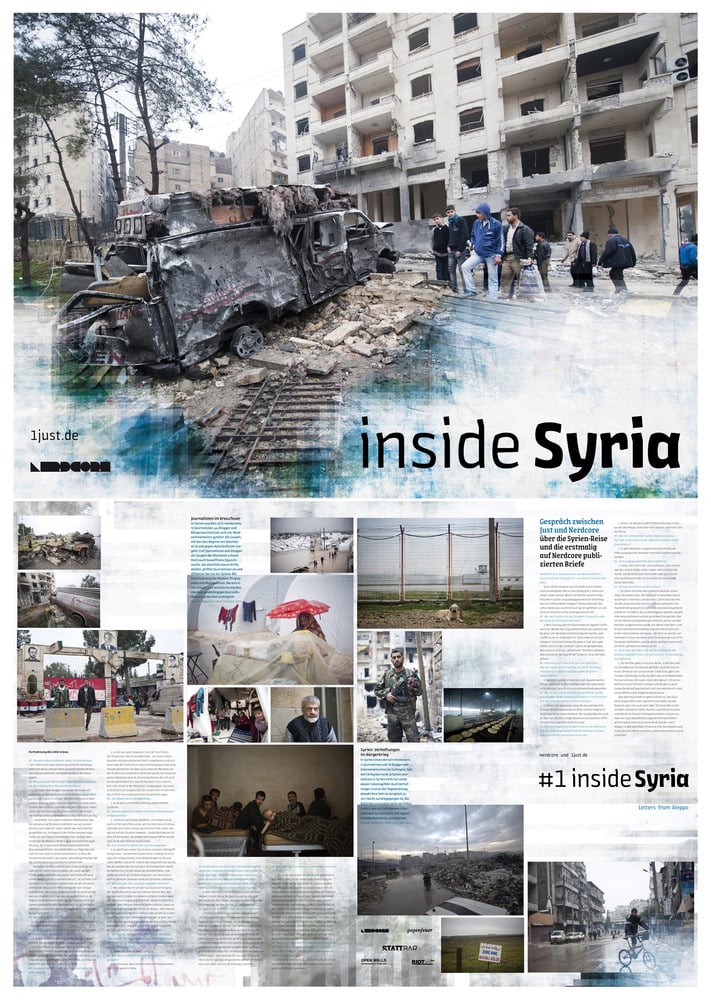 INSIDE SYRIA (POSTER)
€

3.55
---
---
A Poster designed by GEGENFEUER in Berlin.
This Poster is showing photos taken by JUST during his travel through the civil war in Syria. It includes an Interview between JUST and NERDCORE who published the stories from Syria (Links below).
DinA1 folded to A4
Two-sided (Preview showing front- and backside)
150 g/m2
1st Edition, 250 Pcs.
5 Euro incl shipping inside Germany
7 Euro incl shipping everywhere else
- http://1just.de
- http://gegenfeuer.tumblr.com/
- http://www.crackajack.de/
All revenue will be used for further travel costs and relief-action for a psychiatry in Aleppo.